Features
Why should you use PypKa?
---
Poisson–Boltzmann-based
Electrostatic-driven pKa estimations
Open-source
Inspect the source code and hack it as you see fit.
DNA, Membrane & Ions
Include background charges in your calculations.
Multiprocessing Capabilities
Exploit the linear scaling of pypka by deploying it in your computational cluster.
Reusable & extensible
Integrate it with your own software or scripts.
Flexible
All parameters used in the calculations are tweackable in the input data.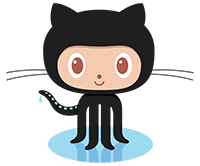 Fork the project on GitHub
Pypka is open source! It's developed and maintained on GitHub so that you can make it your own.
View GitHub Project